Look at those flakies! I keep staring at my nails. I am not a cool colors fan but this is defiantly going into my rotation.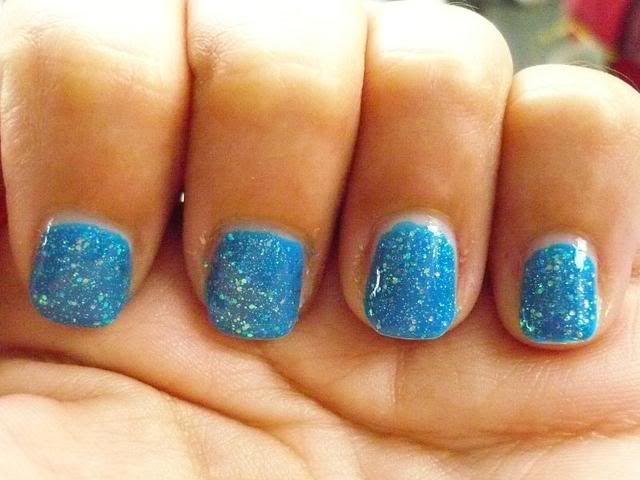 Up close Macro shot of the Flake-y goodness.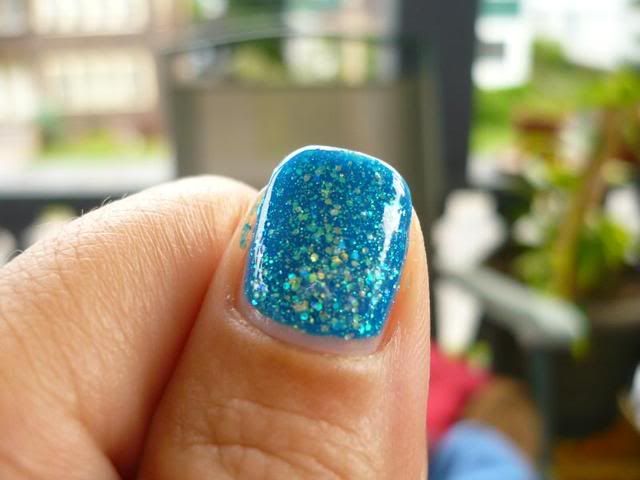 This is a Sinful Colors polish that was actually quite thick and had variations in glitter size that surprised me!
I have had a few Sinful Color polishes that I have been unhappy with. But using them as top coats I have found they are beautiful.
And I finally broke down and bid on a bottle of Sally Hansen Hidden Treasure on ebay. Damn you nail polish blogs for showing me all those pretty pictures of Hidden Treasure beautifully perverting your nail polish!
Now I haz to have it.
In other news my dog got a new bed! Now my beloved Kayne Micheal has an inflatable Orthopedic Air Mattress by Precision Kennels, ironically for his Precision Kennel.
The cats like it so much and it was so cheap (Yay clearance!) I may go back and buy a smaller one for them.
Action shots:
First I had to share this sad shot of Kayne Micheal hiding in the bathroom during a thunder storm. He gets so scared and upset that we have to dope him with benadryl.
You see the drool right? Poor baby!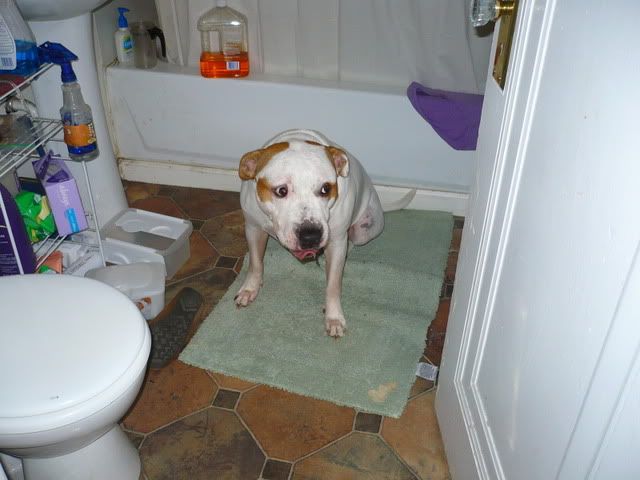 And him with his new bed, which I woke up this morning to find him sleeping UNDERNEATH...?! Doofy dog!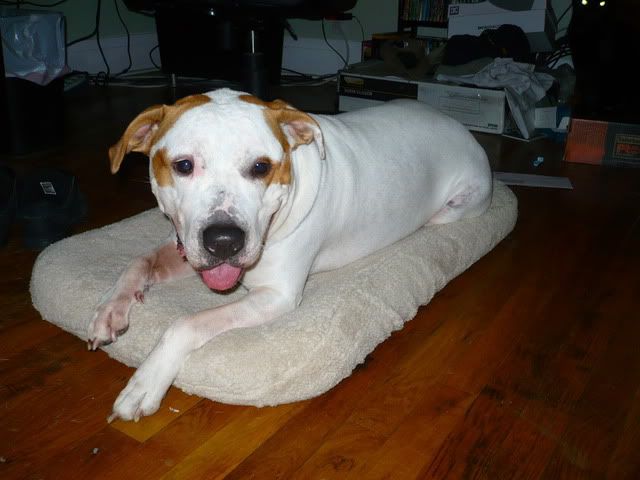 Well Papa is home so time to make the donuts.
KJ