OK. So I got a few hats done even while being hospitalized: Go me! ****Click to see the entire picture, can't make photobucket resize them GRRRRR)******
Seans Pixie hat:
Alisons Pixie Tychus: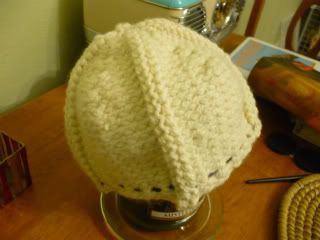 Bill from Frozen fire's Hats:
White= Acrylic Wool Blend in Super Chunk by a friend Red= Alpaca Wool blend from same friend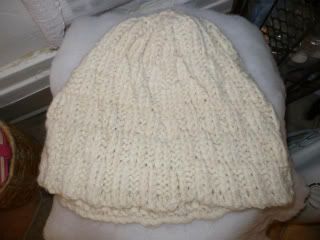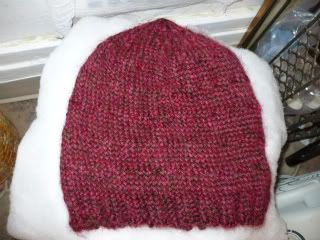 Clapotis is still in my UFO's. I just bought myself Size 10.75 16 inch Addi Turbo Naturals.
So I will have to wait to start my Alpaca/silk SWELL hat... (from Summer Knitty.com)
I am still sore and annoyed as hell at my coworkers.
There are two crazy nosy ladies whom are constantly looking over my shoulder and asking me for crap. Its like they have no respect for my personal space at all.
I want to go HOME.
KJ