Even though its getting nicer out this transition weather has been cold and sometimes rainy.
Which leads me to whip up some leftover magic and reintroduce my oven to bake wear.
Pistachio Crusted Vanilla Cream Cupcakes: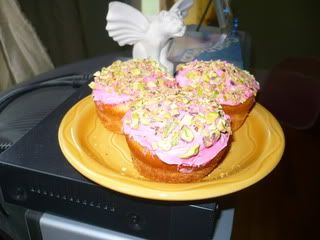 Maple Glazed Ham, Cheddar cheese, Fried egg on a home made buttermilk biscuit sandwich: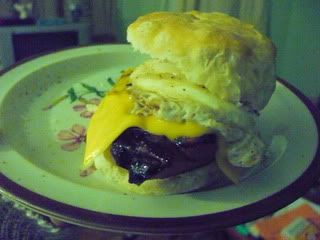 Tonight I am letting my fingers do the cooking via cell phone.
Delivery pizza for Crash and a nap with a heating pad for me.
KJ