Because he needed a hat to be "faux hair" because he has a bald head.
I knitted it using Filatura di Crosa Black virgin lambswool in DK weight.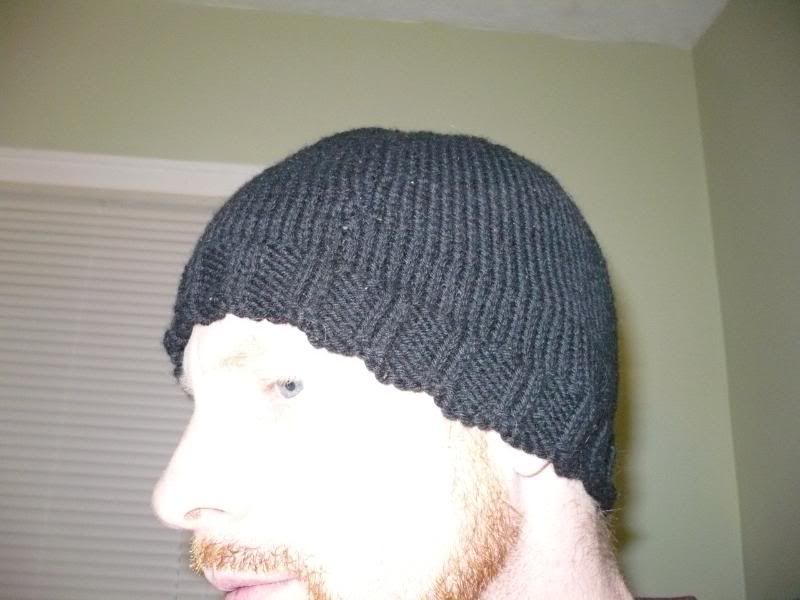 He loves it and frequently wears it to bed.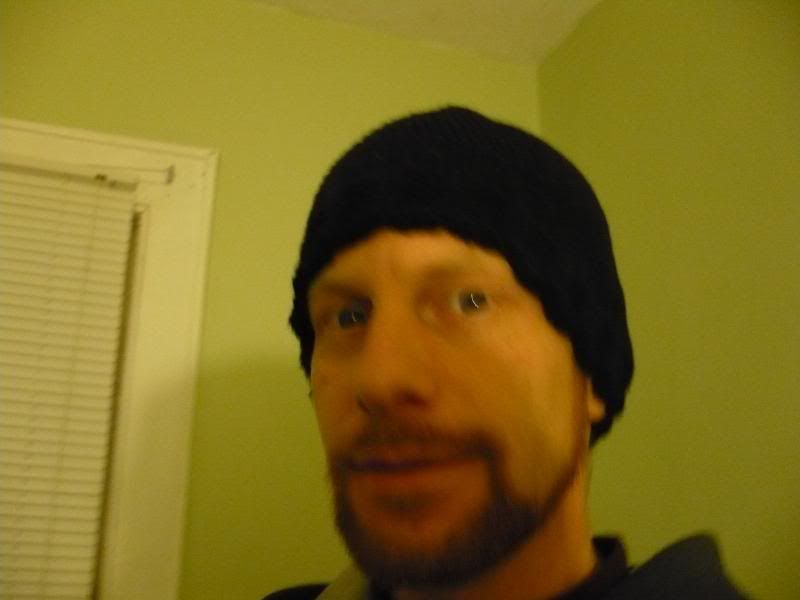 I need to find a new knitting project...
LHC is still down. I am going through serious withdrawal!
Billy has been keeping Mama company during the ongoing migraines and freak morning fevers:
And of course Ani is Nurse Ani and she got in on the snuggle action: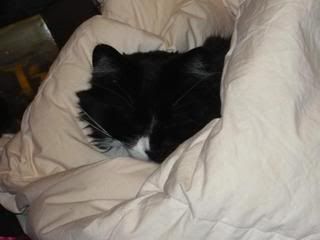 It was so cold here yesterday EVERYTHING was closed, but our work decided to stay open (Good times...) and I was the only one there...
I am so Hardcore.
I was polishing my Chakte Kok Wood plugs when my spastic nephew knocked one out of my hands and down the heat vent. This was after I'd told him about 100 times to sit down and stop twirling near me when I was working with small objects.
So 30 bucks down the drain and I get a "Oops...sorry" from him and a "Boys will be boys!" from his mother.
I am trying not to kill him, or her, because the next thing out of her mouth was "Can you babysit tomorrow night?"
My doctor says I need to lower my BP, but working 6 days a week, babysitting 2 nights a week, and cleaning while My sister and my fiance both are unemployed at the moment.
I am a little tweaked.
Oh yeah, I need a vacation.
RW